For all your compaction needs,we've got you covered!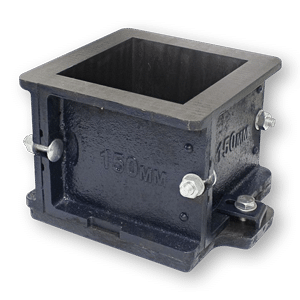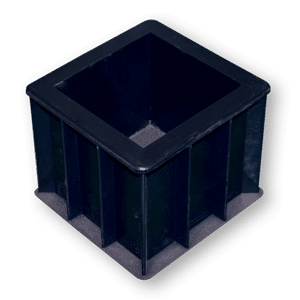 READ MORE:
Cube Mould:
Concrete cube testing is essential for the construction industry by providing information about concrete used . The concrete cube test determines the compressive strength of a concrete cube made from fresh concrete in a cast iron on plastic mould.
It will determine whether the strength meets the requirements for the application in which it is being used. The requirement varies depending on whether it is being used in general construction or in commercial and industrial structures.
We have 3 models all in 100x100mm cube mould or 150x150mm cube moulds.
Cast Iron Mould:
Cast iron moulds are manufactured in accordance with dimensions and tolerances stated in the relevant standard. Machined surface finished by flat grinding machine. Our Four part body and attached to the base with a robust clamp, the cast iron moulds are designed to be durable, corrosion resistant and easy to clean. A two piece H/D mould is also available.
Material: cast iron
Dimension: 100*100*100mm; 150*150*150mm,
Weight: 10kg, 16kg,
Plastic Mould:
Polyethylene moulds manufactured from robust plastic are one piece and easy for field use, the specimens are ejected from the moulds by compressed air.
ABS PLASTIC Concrete Cube Moulds are one-piece units constructed of rugged plastic, used to mould consistent concrete compressive strength specimens for strength testing. it is light and easy to lift.