For all your soil compaction needs, we've got you covered!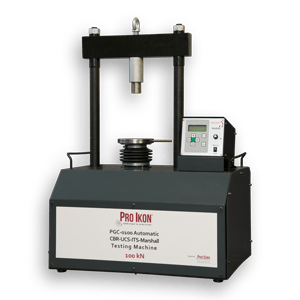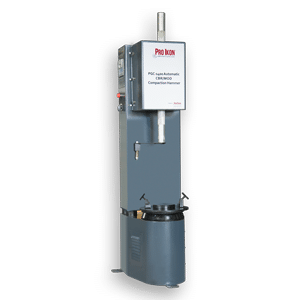 READ MORE:
CBR Machine
The Automatic CBR, UCS, ITS and Marshall Testing Machine is designed to provide uniform testing of specified tests, thus ensuring repeatable test results.
The unique design of a two column frame with a cross beam support for non-deflection during testing to allow accurate results.
The new compact design also allows easy transport to Site Testing Laboratories. The silent durable motor and gearbox design assure uniform penetration onto the specimen samples for accurate results.
Pre-programmed tests conforming to the standards, can be selected on the control panel and also allow the operator to customize the speed load rates between SANS and TMH1.
The machine is provided with a load cell and proximity sensor for accurate load and displacement results digitally. Also featuring upper and lower limit switches to allow automatic stop while operating. Fully automated control to allow automatic retracting (return) after testing completes.
CBR Compaction Hammer:
The automatic CBR/MOD Compaction Hammer is designed to provide a uniform compaction of specified effort, thus ensuring repeatable test results and eliminating fatigue during the test.
The unique design is to allow the hammer to drop at the required height (305 and 460mm) onto the specimen that also rotates the mould circularly to distribute the blows uniformly over the surface of the specimen and with a sophisticated compaction pattern technique permits the central blows.
The robust steel frame design housing the motors with durable gearboxes and lifting mechanism which assure uniformity of drop height at all specimen levels.
The hammer pick-up consists of a roller wheel system for accurate and friction free height release and is made of highly resistant material for trouble free long life.
Compaction cycles conforming to the standards, can be selected on the control panel.
The compactor is provided with a 2.500kg and 4.500kg hammer
The base plate consists of a screw type clamp to secure the mould in place.